28 Jul

Carina de López and Lisa Wiese at UX Research Days hosted by marktforschung.de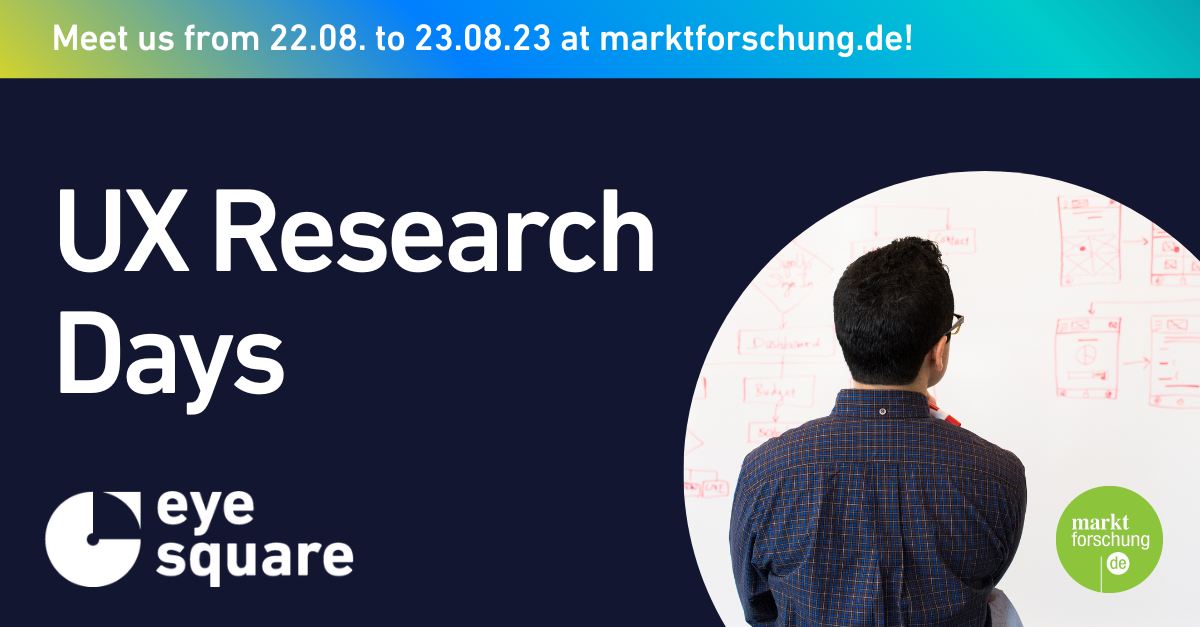 In August, we would like to enter the fascinating world of user experience research with you. On 22 and 23 August we will be at the UX Research Days at marktforschung.de and give you exciting insights into the trends in the field of UX.
The UX Research Days will focus on exploring the intersection between UX and market research, as well as the relationship between CX (customer experience) and UX. We will look at the state of UX research and discuss important topics such as Digital Wellbeing and Positive Design with you in this dynamic environment!
Take the opportunity to learn from our UX experts and delve deeper into the topics of UX and usability! Join us on an exciting journey through the world of UX research and get inspired to improve your understanding of user experience and its impact on the digital landscape!
Die Mythen des Usability-Tests (in German)

August 22, 2023, 10:00am CEST, online

The first day of our UX Research Days will start with an exciting panel discussion addressing the myths surrounding usability testing. Experts from leading companies in the industry will join the discussion and share their insights and experiences.
The discussion will address several recurring questions and issues related to usability testing, such as:
– Are "think aloud" tests still relevant, or do participants' explanations during the test influence the results?
– Is it sufficient to test with five people, or is a larger sample size of 100 participants preferable?
– Should a medical app only be tested by medical professionals, or is a lay test just as effective?
– Can anyone conduct usability interviews, or are special skills required?
– Are the results unusable if the testing process deviates from the given guidelines?
– Are personas indispensable for usability tests, or are they ultimately superfluous?
Speaker:
Carina de López, Vice President User Experience and Partner, eye square Berlin
Susanne Schmidt-Rauch, Partner and Founder evux AG Zürich; Teacher and Mentor in UX
Reto Lämmler, CEO and CO-Founder TestingTime Zürich
Register Now!
"Digitales Wohlbefinden: Potenziale für die UX-Forschung" (in German)

August 23, 2023, 02:00pm CEST, online

In this insightful webinar, Lisa Wiese, Director Human Experience at eye square, will shed light on the concept of "Digital Wellbeing" and its potential impact on UX research. The webinar will look at the diverse impact of digital technologies on different aspects of our lives.
Digital technologies and services are ubiquitous and enrich almost every aspect of our daily lives. While they have the potential to positively enrich our lives, they can also have a negative impact on social relationships, voting outcomes and young people's mental health.
The concept of digital wellbeing aims to design technologies so that they not only provide positive user experiences in the short term, but also add value to individuals and society in the long term.
The webinar will highlight the following key aspects:
– Distinguishing between digital wellbeing and UX
– Measuring digital wellbeing and its integration into UX research.
– The potential of digital wellbeing for companies and their products
Speaker:
Lisa Wiese, Director Human Experience, eye square Berlin
Don't miss the opportunity to gain a deeper understanding of Digital Wellbeing and its importance in the context of User Experience!
Register Now!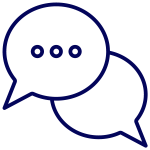 Interview with Lisa Wiese
In a two-part interview series at marktforschung.de, Lisa Wiese looks at the concept of digital wellbeing. Digital wellbeing expands the realm of user experience (UX) and considers the holistic experience and wellbeing when developing digital products and applications. Companies should definitely address the topic of digital wellbeing, as this helps to better adapt their digital products to the needs of users and to strengthen customer satisfaction, customer loyalty and competitiveness in the long term.
She also sees the concept of digital wellbeing as an answer to the negative effects of using digital services. A positive user experience (UX) is now considered essential for the market success of a product or brand.
Read Interview!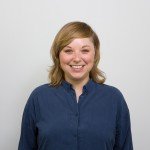 Carina de López, VP User Experience & Partner at eye square, has been part of the User Experience team since 2007, since 2010. She holds a degree in sociology with a focus on methods and media sociology.
Her responsibilities lie in key accounting, sales, UX method development, customer consulting and controlling of user experience studies in the team.
She specialises in qualitative methods, emotion measurement, personas and development-accompanying user experience consulting.
Carina enriches the team with intercultural methodological competence and many years of consulting experience in user experience research.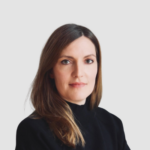 Lisa Wiese is an expert in qualitative and quantitative user experience research and works at eye square on the development of innovative methods in the field of user experience and digital wellbeing.
In addition to her work at eye square, Lisa Wiese conducts research at the Institute for Positive Design at TU Delft in the Netherlands. Her doctoral thesis deals with the question of how everyday digital technologies, e.g. email and messaging services, social networks or online shops can be (re)designed to enhance our well-being. Lisa regularly publishes in HCI journals and speaks at conferences.