18 Mar

eye square Study Track the Success at AUDIENCExSCIENCE 2022

12th to 14th of April 2022
eye square "Tracks the Success"–The ARF selects innovative Screenforce genre study as a winning paper

This recording gives you some Insights to "Track the Success".
Track the Success
TV vs. Other Video Advertising Platforms
Session at:
Tuesday, April 12, 2022
12:25pm-12:40pm
Go to AudienceXScience-Agenda
Registration for this event will give you exclusive access to the content of the event for four weeks, including the Winning Papers selected by the Foundation.
Register here!
The conference in April will also address these other topics:
What changes can be observed in the behaviour of media audiences in general?
What are the current possibilities for cross-platform measurement of video?
What is the progress in ensuring quality in measurement results?
When is advertising liked, when does advertising seem likeable?
What is the current state of data collection for media such as print, audio and out-of-home?
How do you deal with gaps in the collection of data or with its distortion that arises from data protection requirements in Big Behaviour Data?
About Advertising Research Foundation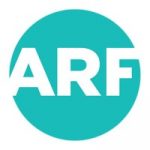 The Advertising Research Foundation (ARF) stands for objective quality in research on advertising, media, and marketing.
The organization commits to dialogue among advertisers, agencies, media companies, research firms and advertising technicians.