14 Jun

AI and Market Research | Speech at the BVM Regional Evening Berlin-Brandenburg in July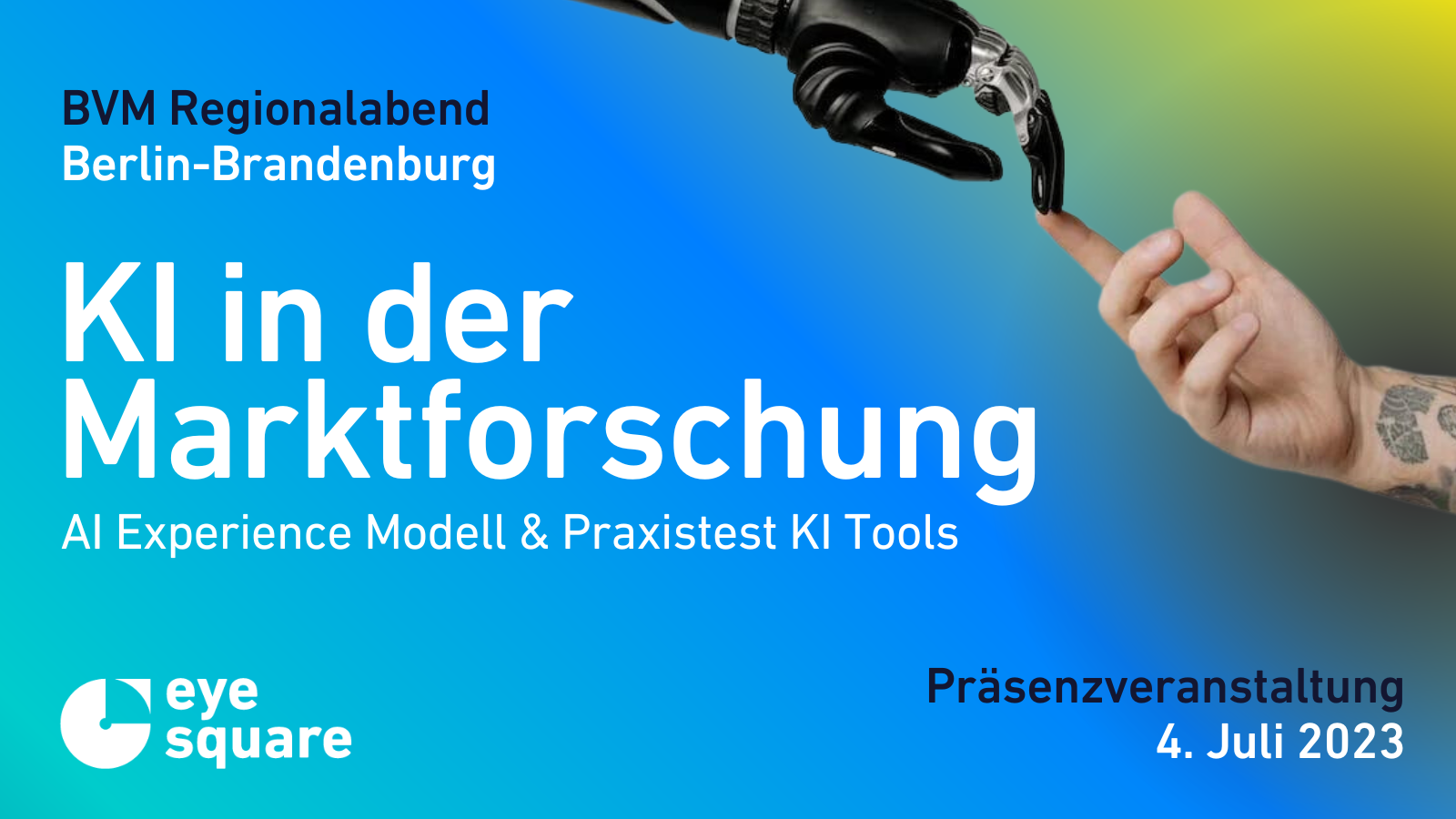 AI in Market Research – AI Experience Model & Practice Test AI Tools
Once again, a BVM Regional Evening for the Berlin-Brandenburg district will take place on 4 July 2023.
At the Quadriga Forum at Werderscher Markt in Berlin, you can get an insight into the world of artificial intelligence and learn together with other participants how the influence of AI is changing the world of market research.
On this evening, you can gather new impulses on the topic in no less than 2 lectures:
Dr. Julia Nitschke from eye square presents the AI Experience Model developed by the AI Experience Lab.
In-depth conversations were used to investigate how consumers experience the interaction with AI, and thus a model was developed to describe the current state of mind.
Would you like to get a first taste of the topic?
You can learn more about eye square's AI Experience research here!
And you should not miss the second talk with Andreas Woppmann from advise research! After his presentation at the BVM evening in Hamburg, he will also talk in Berlin about the concrete use of text analysis (ChatGPT) and the Midjourney image generator!
We look forward to seeing you in person as guests in Berlin!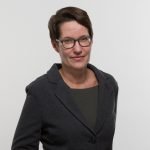 More about Julia Nitschke


Dr. Julia Nitschke is the dedicated head of the AI Experience Lab and the User Experience Team at eye square. She is a long-time expert in market research and works customer-centric on product management and business development of the company. One of her successful projects includes building small mobile ads on eBay. Dr. Julia Nitschke is head of innovation, digitalization, user experience and agile processes at eye square.