06 Apr

BVM Kongress 2022

June 20 to June 21, 2022
Congress of German Market Research in Frankfurt am Main
The BVM Congress was an event with the opportunity to meet in person! The German Market Research Congress invites our industry to exchange knowledge and meet on 20 and 21 June 2022 in Frankfurt am Main.
This year, we again sponsored this important industry event, and you were able to speak with us in person at the eye square stand in the foyer of the German National Library or in the evening at the Frankfurt Embassy in a relaxed atmosphere. Meeting Michael Schießl, Matthias Rothensee, and Katharina Müller from eye square was a possibility!.
This year's congress theme was "What people really think" and focused on the aspects of successful decoding of human behaviour within the practice context of market research.
The keynotes addressed the internal perspective of market research as well as the external perspective of speakers from outside the industry. As a result, before delving into the methods, the image of people in their current everyday context will be calibrated. The emphasis is on consumer-facing corporate cases and clarifying moral and qualitative responsibility in data collection.
The PechaKucha format is also back! This presentation format has already proven its worth at the BVM Conference 2021. Michael Schießl presented a fast-paced short talk on Monday 20.06.22 about a decade of empirical research work by the late experience pioneer, Jacques Blanchard.
Programme
PechaKucha Presentation The

Improvement of prediction models
How applied neuro-research and statistical marketing mix modeling adds value 
Is implicit data the insight needed to find out which products people buy at the shelf, in the store or online?
How does emotional contributions come into play?
What impact do different media types have?
Studies in market research have focused on the relationship between media experiences, simulated buying behavior, and actual market events. Michael Schießl illustrates a decade of empirical research work with Jacques Blanchard in the global project MAX. The global MAX study validates the implicit and neuro-indicators and is concerned with predicting buying behavior.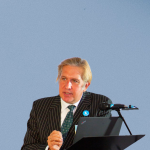 Michael Schießl
Media Psychologist & CEO
eye square