06 Apr

BVM Kongress 2022

June 20 to June 21, 2022
Congress of German Market Research in Frankfurt am Main
The BVM Congress is an event with the opportunity to meet in person! The German Market Research Congress invites our industry to exchange knowledge and meet on 20 and 21 June 2022 in Frankfurt am Main.
This year we are sponsoring this important industry event again, and you will have the opportunity to talk to us in person at the eye square stand in the foyer of the German National Library or in the evening at the Frankfurt Embassy in a relaxed atmosphere. Take your chance to meet Michael Schießl, Matthias Rothensee and Katharina Müller from eye square.
This year's congress theme is "What people really think" and focuses on the aspects of successful decoding of human behaviour in market research practice.
The keynotes will deal with the internal perspective of market research and the external view of speakers from outside the industry. Thus, the image of people in the current everyday context will first be calibrated before going into the depths of the methods. The focus is on corporate cases from the consumer environment and clarifying moral and qualitative responsibility in data collection.
The PechaKucha format is also back! This presentation format has already proven its worth at the BVM Conference 2021. Michael Schießl and Dr Matthias Rothensee will present a fast-paced short talk on Monday 20.06.22 about a whole decade of empirical research work by the recently deceased human experience pioneer Jacques Blanchard.
Programme
The eye square Speed-Presentation
Monday, June 20, 2022 | 13:05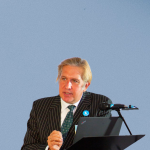 Michael Schießl
Media Psychologist & CEO
eye square
Dr. Matthias Rothensee
Research Director & Partner
eye square

Improvement of prediction models
How applied neuro-research and statistical marketing mix modelling add value 
Studies in market research have focused on the relationship between media experiences, simulated buying behaviour and actual market events. We illustrate with image clips and original statements a decade of empirical research work in the global project MAX.
The project is designed to validate implicit and neuro-indicators and is concerned with predicting buying behaviour. In a fast-paced presentation, we answer the following questions:
Is implicit data an insight to find out which products people buy at the shelf, in the store or online?
What contribution do emotions play?
What impact do different media have?
Register here