09 Nov

Webinars in November and December 2022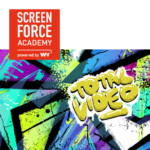 WEBINAR  November 17, 2022
11:15 CET
with Stefan Schönherr & Olaf Schlesiger
Mapping the Moods | Screenforce Academy Day 3
Deep Dive Research is the topic of the last day of the 2022 Screenforce Academy. There will be exciting insights into qualitative research and the latest research findings. One topic is mental availability in viewers. Through the results of the Screenforce genre study "Mapping the Moods", they can learn more about the condition of users with moving image media and how many usage motives there are. They will get an outlook on the digitalization of classic, linear TV, which is increasingly merging with the digital world.
The study will be presented by Olaf Schlesiger, Head of Research Screenforce and Stefan Schönherr, Vice President Brand & Media Experience and partner eye square.
Registration!
Stefan Schönherr is working as a brand and media specialist in the Brand & Media Experience unit at eye square since 2007. He has been leading the team there since 2013 and is a partner since 2018. He holds a degree in psychology with a focus on media consulting, advertising impact and media reception.
Olaf Schlesiger
Head of Research Screenforce GmbH
WEBINAR  December 01, 2022
11:00 CET
with Krzysztof Kania
Games are the Future of Advertising
Dive into the world of computer games! In his webinar, you can join Krzysztof Kania to dive into the universe of PC games, which has been around for almost 50 years. Krzysztof will explain why they are still considered the future of advertising and what the road ahead will look like. We will take a look back at the history of in-game advertising over the last 50 years and analyze the multiple rise and fall of the industry.
We will discuss technological advancement as a major focus in the context of expectations of gamers, developers and advertisers from the 1970s to the current decade. Recent advances in the world of mobile gaming have resulted in a completely different advertising reality than could have been imagined a decade ago, and yet an incredible increase in industry revenue. This phenomenon will be discussed in depth.
Registration!
Krzysztof Kania is a sociologist and associate director at eye square. With 15 years of experience in UX design and research, Krzysztof focuses on implementing advanced technology-based market and UX research methodologies in Poland, Czech Republic, Slovakia and Hungary, as well as conducting market research in gaming. Before eye square, Krzysztof worked as Head of UX at StepStone.
WEBINAR December 08, 2022
15:00 CET
with Michael Schießl
Fast, bold, beautiful: How social media advertising works
Media options have evolved greatly over the past 15 years. Above all, the area of social media is a revolution in many aspects with effects on marketing, advertising and market research. CEO Michael Schießl explains an extensive study in which 15 video commercials were compared with each other in terms of effect and efficiency. In the study presented, System 0 (according to Kahneman) is the key to understanding today's digital human experience.
Registration!
Michael Schießl is a graduate psychologist, founder and managing director of eye square. He is an expert in the field of implicit market research and researches and publishes in the area of advertising effectiveness and brand research, user experience and shopper research and speaks regularly at conferences and trade meetings. Michael Schiessl is active in the BVM and serves on its advisory board.