04 Apr

#WdM22–eye square at Woche der Marktforschung

09. bis 17. Mai 2022
eye square Insights at "Woche der Marktforschung" 2022

Together with many representatives from our industry, the Week of Market Research (WdM22) starts in May. It starts on 09 May 2022 with an exciting selection of panel discussions, web seminars, presentations, and tool pitches. eye square will also be a guest at the online festival of marktforschung.de.
The festival will be accompanied by in-house events; on the last evening of WdM 2022, we will host a closing event for you in our office for networking.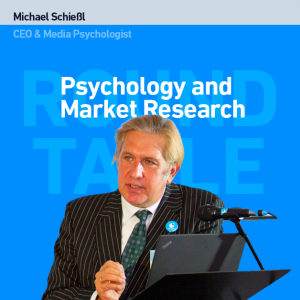 Discussion

10.05.2022 | 09:00 bis 09:50 
Michael Schießl | 50 minutes
The Tragic Disconnection Between Market Research & Psychology
"Many theories found in market research today are long outdated from a psychological point of view" is a recent quote on marktforschung.de.
Is market research, which advertises to deliver real "insights" to the customer, perhaps much too far away from the scientific discipline of psychology, which researches the human experience and behaviour? Are applied methods too superficial and interpretation too naive?
Prof. Gabriele Naderer from Pforzheim University, Florian Klaus from K+A Brand Research, Michael Schießl, CEO of eye square, will discuss the current state of market research. The panel will be chaired by Prof. Horst Müller-Peters, co-founder and publisher of marktforschung.de.
Register here!
Web-Seminar
10.05.2022 12:00 – 12:50
Carina de López | 50 minutes
Mental Health Apps–How To Motivate Users To Use a Mental Health App
Insights from a multi-method study with MindDoc
Even before Covid, demand for digital mental health services was growing significantly – a trend that was only reinforced by the pandemic.
In collaboration with MindDoc, one of the leading providers in the mental health app market, we used a "mixed-methods approach" to investigate users' interactive behaviour. The study includes qualitative UX interviews, ethnographic diary phases and quantitative in-app surveys.
Register here!
Web-Seminar

11.05.2022 | 14:00 bis 14:50
Lisa Neumann, Dr. Matthias Rothensee | 50 minutes

Programming Surveys
But Really Awesome
eye square SPARK in the pit stop
Lisa Neumann and Matthias Rothensee demonstrate SPARK, the super-fast and intuitive solution for implicit eye square ad testing at all touchpoints. The SPARK platform uses eye square's authentic InContext advertising integration for testing.
In addition, the implicit measurement of brand image attributes enables the understanding of gut feelings towards the brand, which are often more strongly addressed by advertising messages than classic explicit brand assessments.
SPARK brings all these important technologies together with unprecedented speed. Surveys can be launched in the field within 5 minutes.
Register here!
Inhouse-Event

17.05.2022 | 18:00
Kunsthalle | 240 minutes
eye square GmbH, Schlesische Str. 29-30
Eingang B/2.OG, 10997 Berlin 
Festival Finale at eye square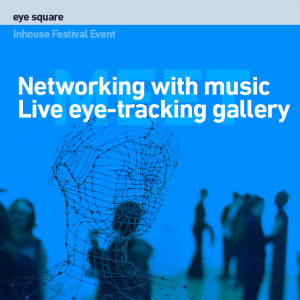 At a festival finale in the second week of market research, eye square in Berlin opens the art gallery for all WdM2022 participants! Market research meets science and art.
A social highlight with snacks, drinks and relaxing music awaits you in the eye square "Kunsthalle". A finale under the motto "Human Experience". With real-time eye tracking and a guided tour through the current art exhibition, where you as guests can perceive art with a scientific eye!
Participation in our event is free of charge.
Register here!