14 Jun

Web-Seminar "Meaningful Attention" and the contact in advertising and media planning

Moderation

Dr. Matthias Rothensee
Michael Schießl
Web Seminar "Meaningful Attention: The Link between Contact Quality and Effectiveness"
What do the new developments in measuring contact quality in the USA and Australia mean for German media research?
eye square presents the latest findings together with media researcher Dirk Engel.
Media planning means buying contacts. But does every contact in advertising placements or in media environments have the same quality?
The quality of a contact has been discussed and argued about for many years. Keywords such as participation, engagement, emotions, and other possible word combinations fall into this category.
Currently, advertising researchers are concentrating on the concept of "attention". Advertising and media research focuses on the ability to focus on a stimulus by integrating the human perceptual systems (sensory, emotional and rational).
The lecture "Meaningful Attention: The Connection between Contact Quality and Effectiveness" will be held by Dirk Engel in cooperation with eye square and will take place online.
You will get a critical overview of attempts to use the quality of contact for planning media and advertising, and an improved understanding of approaches that are proving effective in current digital communication.
Register with one click for

05.07.23 at 11.00 am (CEST)

and get access to our free, German-language web seminar!
Register here!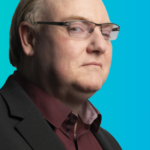 Find out more about your Speaker


Dirk Engel is an independent media researcher and consultant. He helps companies and advertising marketers to better understand their customers. Previously, he worked for many years in a media agency. As an expert on advertising impact and media research, he is a sought-after speaker and interview partner for the trade press. He is also an active author and university lecturer. Dirk Engel is the spokesman for the jury of the "Real Impact Award", the first German prize for advertising impact research, which is awarded by the marketing trade journal HORIZONT.