03 Apr

Impressions of the Metaverse at the DWG Symposium 2023 in Bayreuth, Germany
The latest DWG Symposium provided marketers with guidance on the trending topic of metaverse
At the event of the German Advertising Science Society at the University of Bayreuth, we were together with top researchers, practitioners, and students as speakers and sponsors on a journey to the Metaverse
On March 16, 2023, a conference of the German Advertising Science Society with a focus on metaverse took place in the university city of Bayreuth. More than 60 participants followed the framework program and the discussion about the opportunities and threats of the metaverse at the university.
Among other things, the symposium discussed how elements of the metaverse, such as augmented or virtual reality, can already be used today to promote topics such as inclusion, diversity, or culture.
CEO Michael Schießl presented together with the Berlin media artist Dennis Rudolph in a progressive version of his lecture the eye square own Meta AI tool. Taking the form of an artistic-academic presentation he transformed the lecture hall in Bayreuth visually and acoustically into a live version of the metaverse.
Video: Stefan Tselegidis, Amir Malik
The joint meeting showed that the idea of metaverse is not an invention of modern times. People were already able to have immersive experiences in the 14th century, namely through applied art, church painting.
For science and practice, the metaverse brings other tricky tasks besides challenges in data protection: how to define real, genuine experiences and which experiences are then virtual? And how should one classify the experiences made in the metaverse, as "real" or "fake" experiences?
The day's event in Bayreuth was concluded with a workshop in which ideas for concrete fields of application in the metaverse were collected. In an evaluation of the workshop, ideas such as virtual physiotherapy and psychotherapy, job application procedures with anonymization through the use of avatars, and virtual concerts were at the top of the list.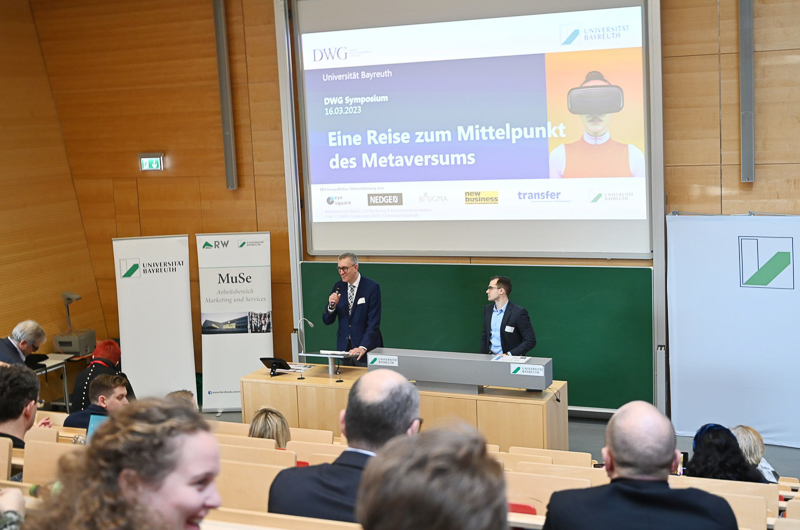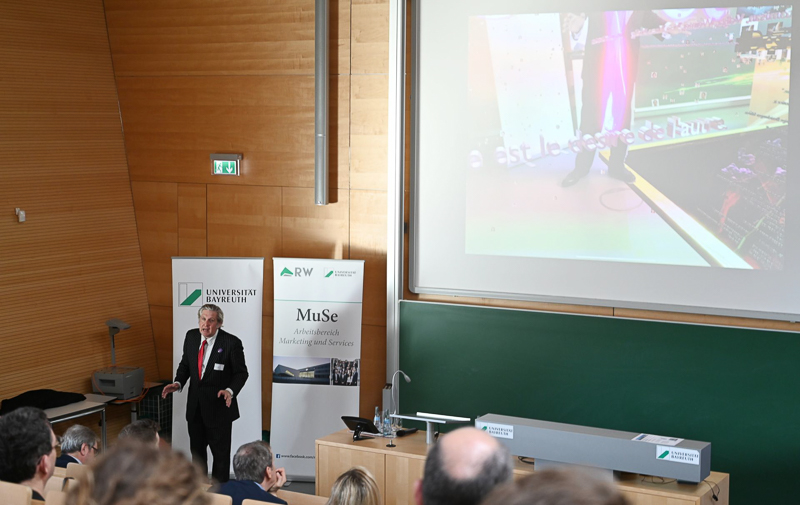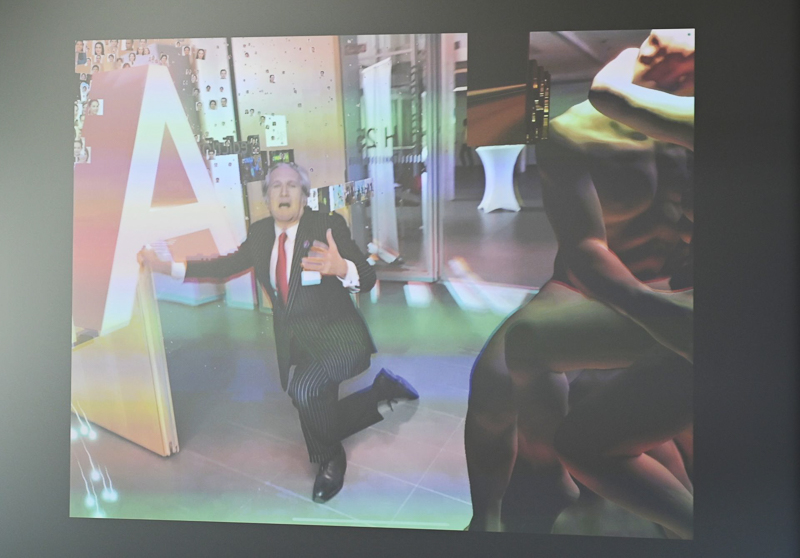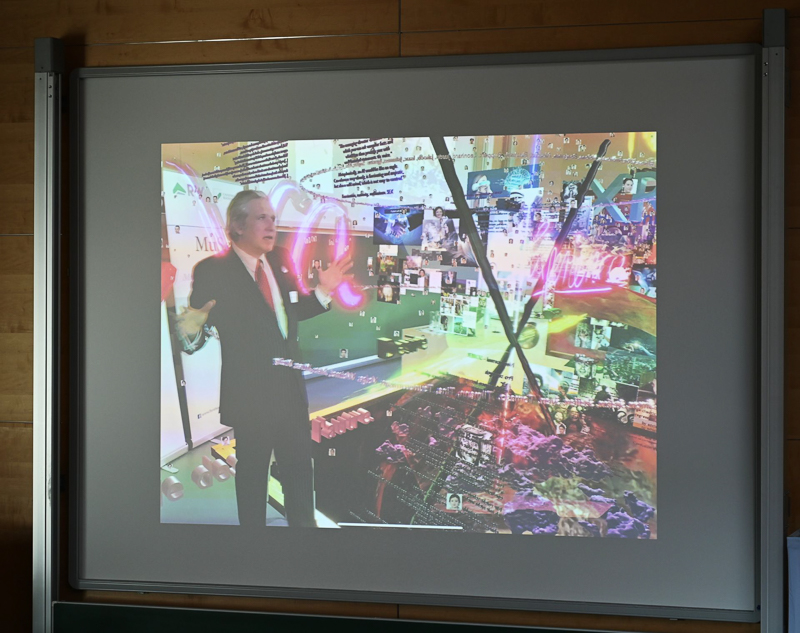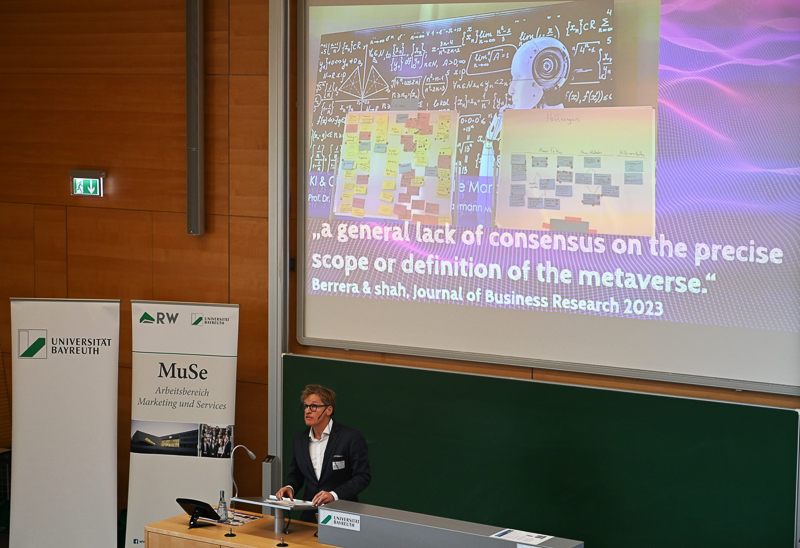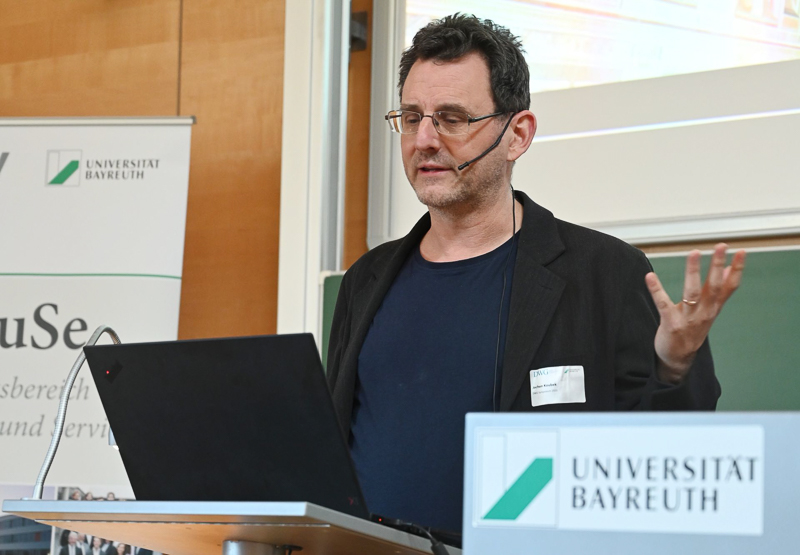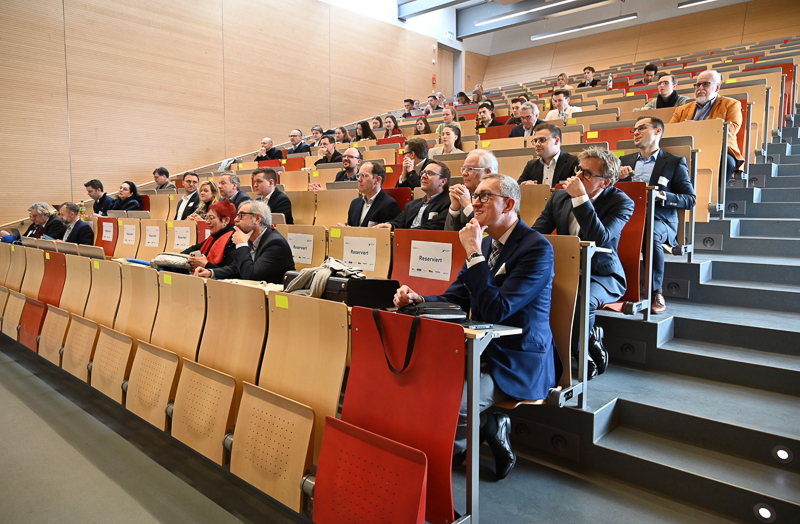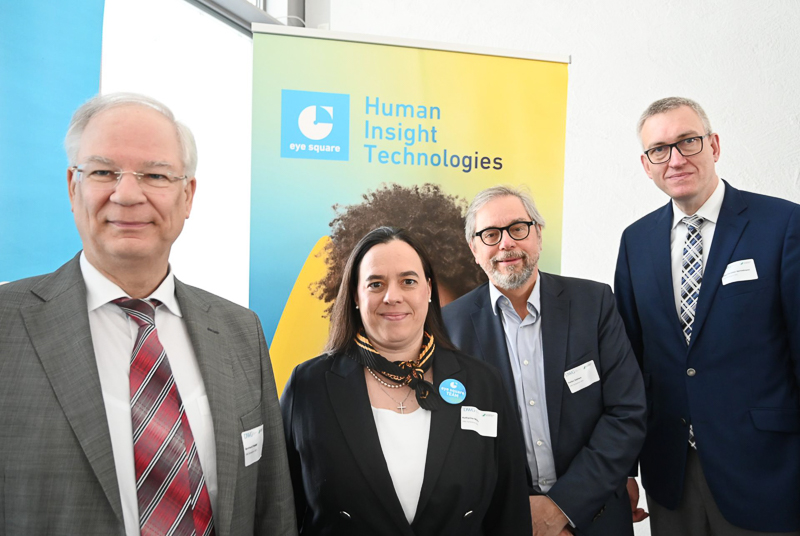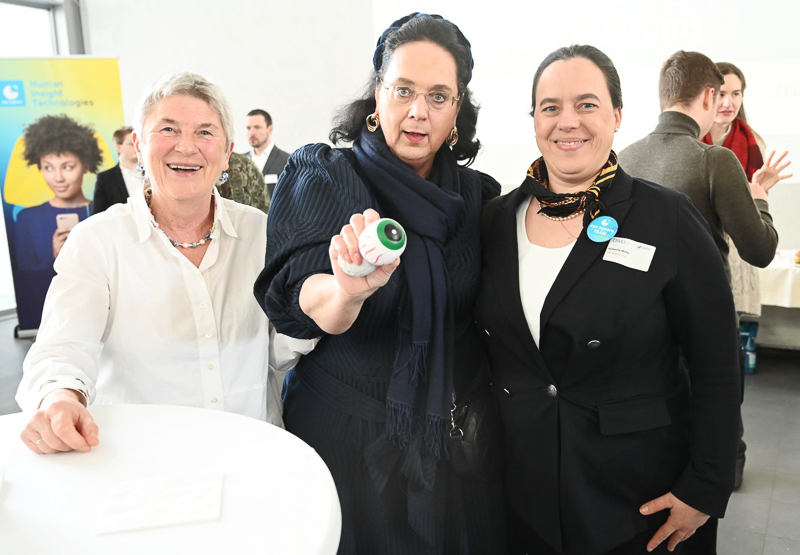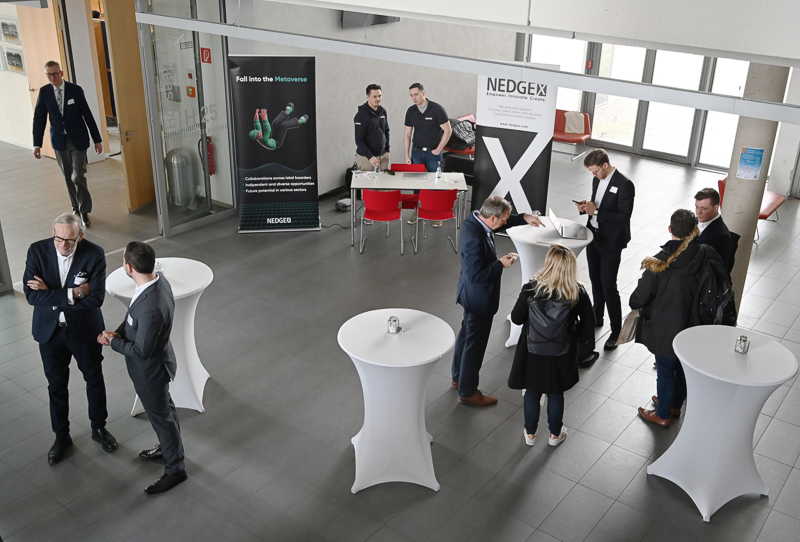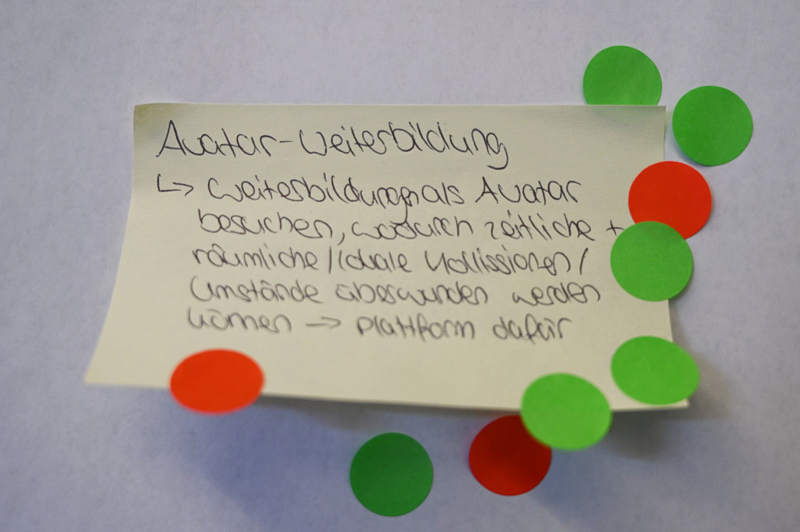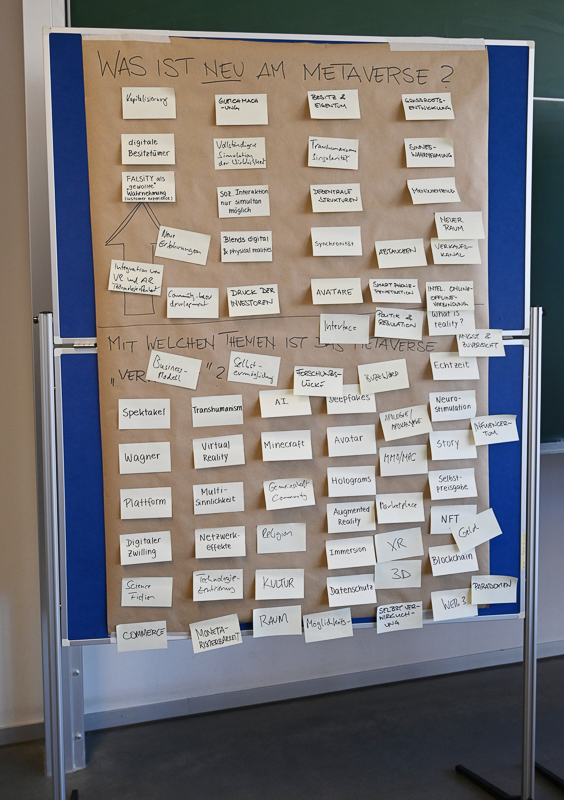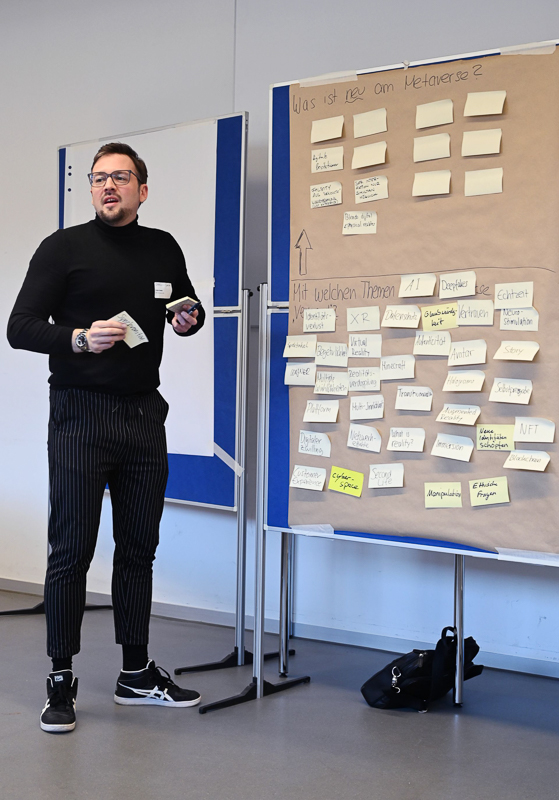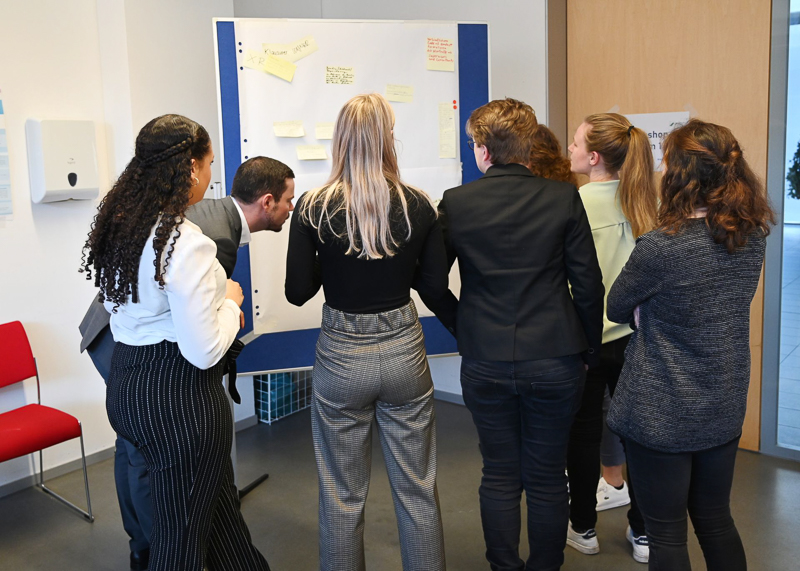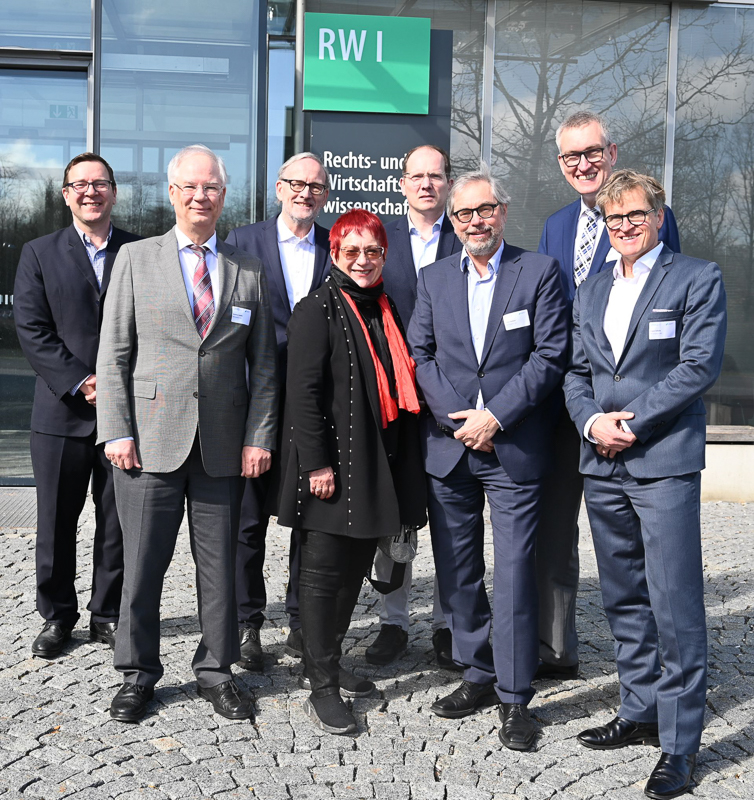 Video: Stefan Tselegidis, Amir Malik
Together with the invited guests, students, and practitioners from the field of marketing at the University of Bayreuth, we discussed the benefits and threat scenarios as well as the concrete application possibilities of the metaverse at the symposium "Journey to the Center of the Metaverse".
Our presence at the DWG Symposium in Bayreuth gave our company the opportunity to further expand and deepen our collaborations with partnerships of universities and their departments.
We feel connected to the DWG, the German Advertising Science Association, by a common task, namely to create a bridge between science and practice. The DWG is an association of academics and practitioners and as an organization has set itself the task of linking the two fields of brand management and market communication in various event formats.
Review University Bayreuth