01 Feb

ARF Membership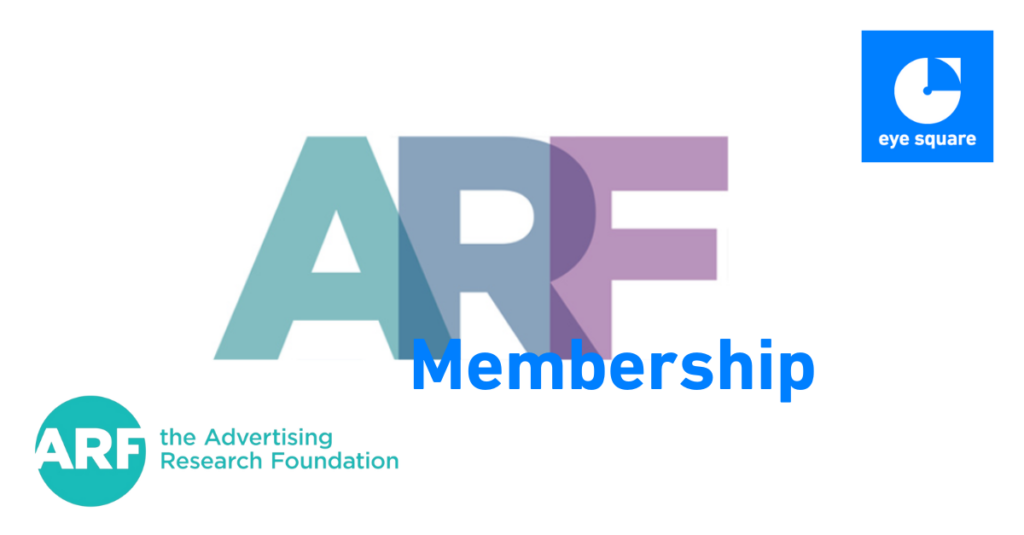 We are pleased to be an official member of the Advertising Research Foundation (ARF) in 2023.
In partnership with ARF, we intend to increase awareness of these important technologies and demonstrate the importance of measuring meaningful attention to drive the future of effective advertising forward. "Meaningful attention" is the most recent industry advance from measuring just impressions to measuring engagement to now being able to measure and assess meaningful attention.
"For eye square, ARF represents a perfect partner as we aim to take a larger role in shaping the overall direction of the advertising industry," said Ephraim (Jeff) Bander, chief revenue officer at eye square.
"The members and leaders at ARF share our commitment to innovation and our vision for a future of advertising that goes beyond surface-level measurement to understanding the meaning behind customer attention, intent, and actions. We look forward to a fruitful partnership that leads to better advertising outcomes for marketers and consumers alike."
ARF was founded 80 years ago and is deeply involved in the creation, processing, and sharing of objective, industry-related advertising research.
We are looking forward to the future with our new partners and to an intensive and enriching collaboration.
Read News!