18 Apr

eye square Inhouse-Event "The Human Experience of AI presented in an AR environment"

Thursday, April 27, 19.00 CET

Kunsthalle, eye square
Entrance B, 2. floor left
Schlesische Straße 29-30
10997 Berlin

Virtual Attendance
The Human Experience of AI presented in an AR environment
This event will investigate the evolving human experience in the face of artificial intelligence, total connectivity, and extended realities. Insights and data will be shown in an augmented reality (AR) environment and plain text.
Dennis Rudolph a berlin media artist, Michael Schiessl a berlin media psychologist will give a live presentation in augmented reality about the state of mind of Germans toward AI.
Tilmann Petersen and Dr. Julia Nitschke, experts in in-depth Psychology will afterwards show the findings and the methodological background of this recent study in a classical Word perspective. Willi Schroll, foresight expert and co author will be present. moderation Dr. Gerhard Scharbert.
The AR model depicts the eye square basic theory of Neurosemiotics and how the recently completed qualitative study on the human experience with the Metaverse and AI can be incorporated as 4 Modi.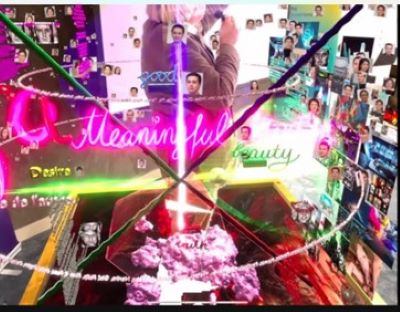 We strive to demonstrate best practices for creating engaging AR experiences, creating effective AR presentations, and using AR to improve communication and collaboration. Attendees will gain valuable insights into the latest AR technologies and learn practical strategies for presenting live in this exciting new environment, they will hear 4 pieces of Richard Wagner: "Götterdämmerung", "Tristan und Isolde", "Walkürenritt" and "Siegfrieds Idyll" You will get thrilling insights about current challenges, and you will also get a healing vision by paintings from: Herrera, Cranach, de Latour and Liliy Caro.
The event is for anyone looking to stay ahead of the curve and explore the future of live presentations in AR
Come! For online access send a mail: unit-reception@eye-square.com
This video sequence of the eye square AR model was created at MEMEX US 2023. It shows the basic theory of neurosemiotics. In a stimulating and visionary presentation with immersive augmented reality, Michael Schiessl, founder and CEO of eye square, opened new horizons for the audience of the Memex Conference US.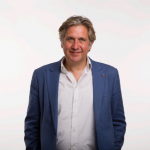 Michael Schießl
CEO and founder eye square, Berlin
Michael Schießl is graduated in psychology, Founder, and Chief Executive Officer of eye square. As psychologist, market research expert, and first: a visionary. Michael is often among the first ones to detect new possibilities, promising new fields of research and secrets for successful relations, be them digital or analogue. He is an expert in the field of implicit market research. His research and publications focus on advertising impact and brand research, user experience and shopper research. He is a regular speaker at conferences and symposia.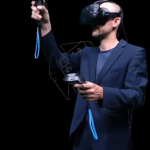 Dennis Rudolph
Media artist, Berlin
Dennis Rudolph is a multimedia artist who brings together tradition and innovation and materializes the digital by mixing the classic genre painting with new media such as virtual and "augmented" reality. Today, all of us here can be part of an interactive art experience with Dennis! First, he will introduce the latest version of his portal to California City, open the portal with the help of Augmented Reality and walk over to the other side live. Afterward, you are welcome to try out the portal yourself together with the artist.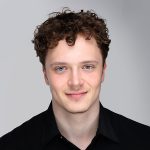 Tilmann Petersen
Research Consultant UX, eye square

Tilmann Petersen works as a Research Consultant in the UX Team. He completed his studies in business psychology with a Master of Science and a focus on cultural and depth psychology as well as personnel and organizational psychology. Tilmann enriches the team with his open research spirit and qualitative methodological competence.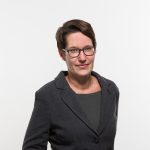 Dr. Julia Nitschke
Director Digital & Consulting, eye square

Julia Nitschke has a doctorate in psychology and heads the department of digitization and consulting at eye square.
She has many years of experience in market research and on the customer side in the area of product management and business development. Dr. Nitschke offers advice on the topics of digitization, business development, user experience and agile processes.