07 Jun

eye square @ ARF Winning Paper Award 2023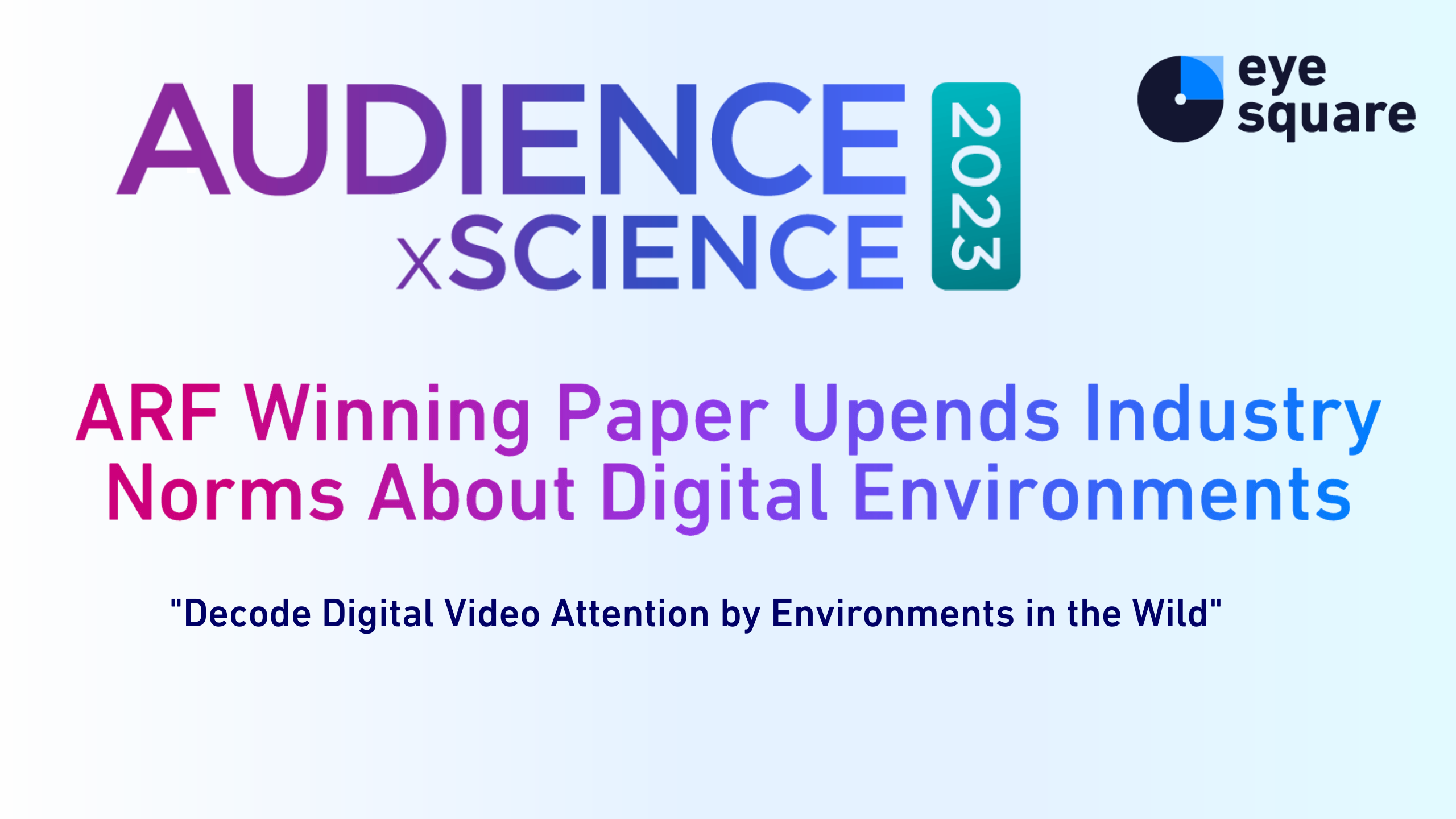 ARF Winning Paper Upends Industry Norms About Digital Environments
AudiencexScience 2023 award-winning paper "Decode Digital Video Attention by Environments in the Wild"
In recent years, the introduction of feeds, stories, and other new formats has changed how people interact with ads and content. This has increased the complexity of the landscape exponentially yet advertising mental models and categories have not kept up with the innovation on the product side.
As a pioneer in formats and advertising measurement, Meta wanted to better understand these issues and look at the problem in a rigorous, data-driven way (Sophie MacIntyre, Meta Ads Research Lead pictured).
It tapped an industry-leading team of Realeyes, eye square, VidMob, and Bill Harvey Consulting (pictured), each providing their own expertise, to execute a large-scale experimental study. Details of the study are located at the end of this blog post.
Key Takeaways 
There are different profiles of consumer behavior across environments
Despite this, brand outcomes are comparable – suggesting each environment achieves value in a different way
Attention has a different relationship with outcomes across environments and users, which should inform how we use these metrics
For this campaign, Realeyes provided attention measurement through participants' forward-facing cameras, classifying whether the user was paying attention in each frame using neural network processing. eye square provided simulated environments with interactivity and tracking which participants accessed via browser, and VidMob adapted creative where necessary for individual placements.