18 Jul

Productcamp Berlin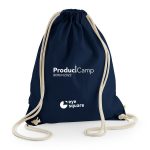 Das ProductCamp Berlin findet in diesem Jahr am 19. August statt. Es ist das einzige Barcamp-Format für Product Owner, Product Manager, Product Marketer, Product Designer, Product Developer, Entrepreneure und alle, die sich für (digitale) Produkte, Innovation und Zusammenarbeit begeistern. Dieser Veranstaltungstag wird durch die Teilnehmer gestaltet und jeder Teilnehmer kann einfach das Thema einbringen, über das er sprechen möchte, einen Workshop oder eine Podiumsdiskussion veranstalten.
Die Teilnehmer dieser Barcamps kommen von Start-ups und Branchenführern wie Zalando, HERE Technologies, Rocket Internet AG, ImmobilienScout24, idealo, Otto, Burda, Useds, Immonet, SoundCloud, Xing, agile42 und Project A. und es geht vor allem um Verbindungen.
Dieses innovative Format bietet allen Teilnehmenden die Möglichkeit, in einer positiven und offenen Atmosphäre mit anderen Produktprofis zu lernen, zu lehren, oder sich zu vernetzen.
Wir unterstützen das Organisationsteam des ProductCamp Berlin nicht nur als Food-Sponsor, sondern auch bei der Produktion eines tollen Tragebeutels für alle Teilnehmer*innen des Barcamps.
Außerdem beteiligen wir uns mit einer Speaker-Session zum Thema Mental Heath Apps und werden noch weitere Themen beim gemeinsamen Voting für Podiumsdiskussionen und einen Workshop für Euch anbieten. Wer möchte, kann gerne an unserem Stand im Barcamp vorbeischauen und mit unserem UX-Team sprechen. Mit dabei sind Krzysztof Kania, Tilmann Petersen, Julia Gurney und Martina Boeck aus dem eye square UX-Team und Kommunikationsexpertin Katharina Müller.
"How to motivate users to engage
with a mental health app"
Key insights from a multimethod approach
Unsere Session bietet Euch diese Insights:
Wie erstellt man einen gemischten Methodenansatz für UX-Forschung, um ein ganzheitliches Bild der UX einer App für psychische Gesundheit zu zeichnen?
Welche möglichen Schlüsselfaktoren für die App-Nutzung, wie zum Beispiel Motivation und Personalisierung, kann ich in der Forschung identifizieren?
Welche Erkenntnisse kann ich mit einem gemischten Ansatz gewinnen, um die UX einer App für psychische Gesundheit zu verbessern?
Den Vortrag halten Tilmann Petersen und Julia Gurney.