01 Jun

Kooperation zwischen eye square und Affectiva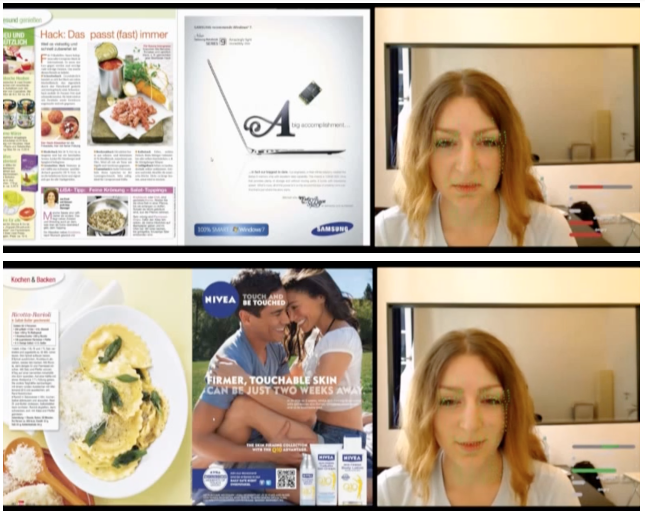 eye square und Affectiva bieten zukünftig eine gemeinsame Lösung für Webcam Eye-Tracking und Emotionserkennung während der live Werbesimulation an. Emotionen spielen eine entscheidende Rolle bei der Wahrnehmung und Bewertung von Marken. Die Messung der visuellen Aufmerksamkeit sowie emotionalen Reaktion ermöglicht uns valide Vorhersagen über die Performance einer Kampagne. Die Messung erfolgt in Echtzeit über die Webcam, sodass wir weltweit Online-Studien mit großen Teilnehmerzahlen durchführen können.
Affectiva verfügt mit über 5 Millionen analysierten Gesichtern über den fortschrittlichsten Algorithmus für Emotionserkennung anhand der Analyse der Gesichtsmimik. In Kombination mit eye squares Technologie des Webcam Eye-Tracking und der live Werbesimulation verfügen wir über ein leistungsstarkes Tool mit hoher Prognosegüte für den live Werbe-Pretest.
Lesen Sie mehr über unsere Zusammenarbeite im Blogbeitrag Eyes as Windows to the Soul: How to Gather Emotional Ad Responses with Eye Tracking.