20 Feb

GOR BEST PRACTICE 17: NOMINIERUNG gemeinsam mit AKTION MENSCH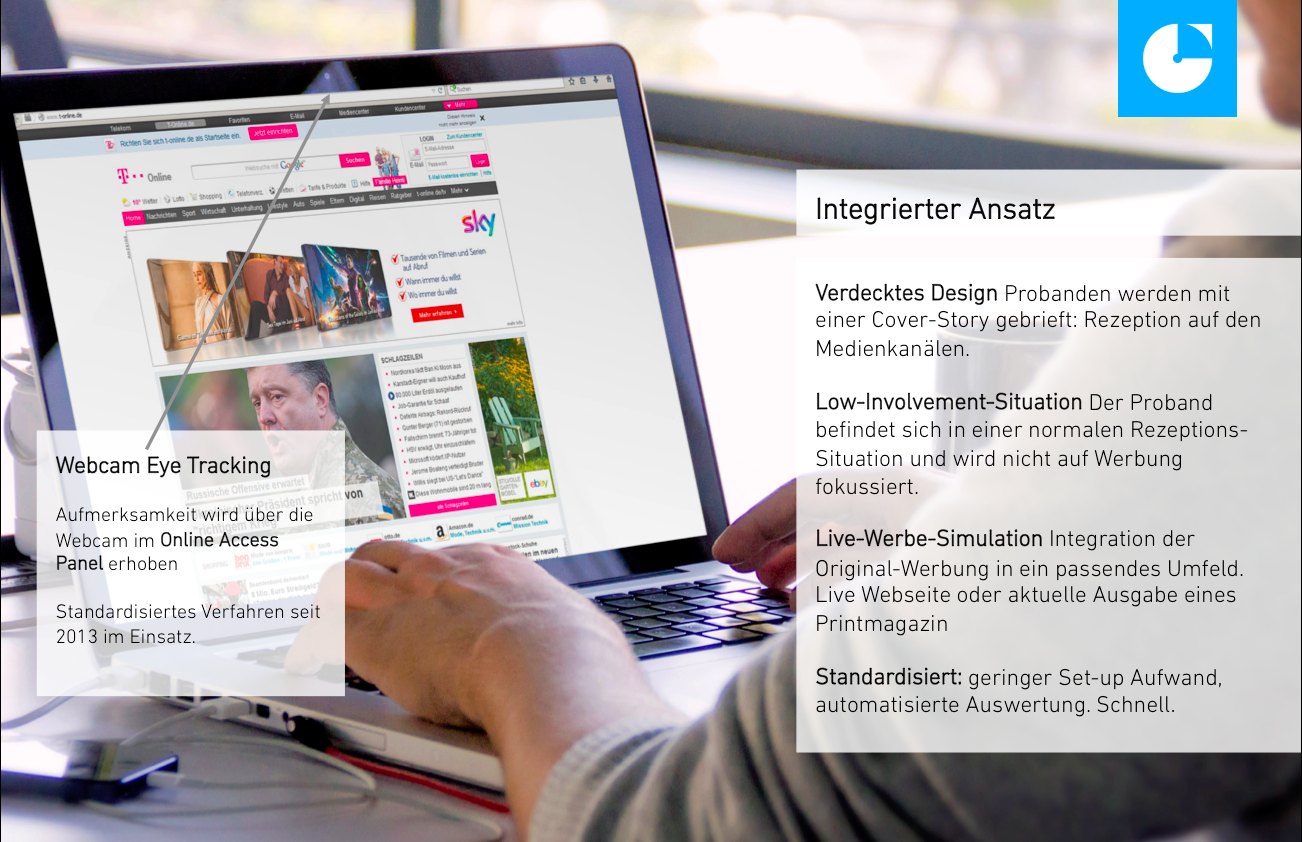 Aktion Mensch und eye square sind für den GOR Best Practice Award 2017 nominiert. In einer repräsentativen Online-Studie untersuchten sie verschiedene Online-Banner – unterschiedliche Formate und Sujets. Bei der Untersuchung nutzten sie den von eye square entwickelten Visual Ad Performance Test. Die Original Werbemittel wurden dabei innerhalb eines natürlichen Nutzungskontexts auf der Live-Webseite eingesetzt und die visuelle Aufmerksamkeit der Nutzer mithilfe der Webcam erfasst. Die Teilnahme war vom heimischen PC aus möglich. Dieses Vorgehen erlaubt bessere Vorhersagen über die Effizienz einer Kampagne als Studien unter Laborbedingungen.
In einer angeschlossenen Befragung wurden u.a. Markenbekanntheit und Kaufabsicht sowie Einflüsse auf das implizite Markenimage mit Hilfe von reaktionszeitbasierten Verfahren erhoben.
Aktion Mensch konnte mithilfe der Studie "Using In-Context-Testing to drive success of online display marketing" ihre digitale Kommunikation und Media-Planung erfolgreich optimieren.
Sebastian Glenz (Teamleiter Markt- und Digitalanalyse bei Aktion Mensch) und Jan Sommer (Research Consultant im Brand & Media Experience Team bei eye square) stellen die Studie im Rahmen des Wettbewerbs auf der General Online Research Conference am 16. März in Berlin vor.