15 Sep

eye square @ GS1 ECR Tag! in München

Treffen Sie das Shopper Researchteam der eye square in München.  An unserem Messestand auf dem GS1 ECR Tag freuen wir uns über Ihren Besuch.  Mit dem neuen Ansatz des Digital Shopper Insights können digitale Touchpoints besser beobachtet und getestet werden.

Vortrag am 21.September 2017 um 12:10 Uhr:
SHOPPER RESEARCH 4.0 – THE DIGITAL TRANSFORMATION OF THE CUSTOMER JOURNEY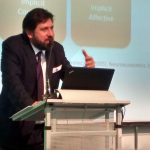 Michael Schiessl, CEO, eye square GmbH
Verstehen Sie das Käuferverhalten an sämtlichen digitalen Touchpoints.
Lernen Sie, wo Shopper ihre Einkaufsreise starten und welche Webseiten sie beim Surfen, Suchen oder Shoppen besuchen.