28 Jul

Review Quirks New York 2022
Quirk's NY Conference–a Review
This year, the Quirks Event in Brooklyn, New York, was held from July 20-21, 2022. With around 1,200 attendees, 90 speakers and an extensive exhibition, this industry event is packed with opportunities for learning and networking.
We were excited to support the event as sponsors and speakers. Along with our U.S. team, who we were able to meet not only virtually but in real life on this occasion, we also met many interesting people as exhibitors. Many thanks to all who participated!
Pupil video from the Quirk's event

Using eye-tracking technologies (Pupil Labs) at eye square, we explore the "invisible" and a very useful new feature is the ability to count visual fixed points. In this smartphone eye-tracking video, live from the Quirk'Event, COO Philipp Reiter demonstrates, how many visual fixes are possible before a visitor is reaching the eye square booth during a tour of the exhibition building. One of the questions, he addressed to the audience while they were listening to his session was, if they would them all remember.
In addition to their thematic focus, Jeff Bander and Philipp Reiter also provided insight into System 012, eye square's neurosemiotic model.
Jeff Bander focused his session on digital advertising effectiveness research. He demonstrated how to use eye square's market research tool Ad to cart (ad2c) to connect an authentic, personalized social media environment with leading e-commerce platforms such as Amazon, Amazon Fresh, Walmart and others.
Philipp Reiter focused on the synergistic effects of smartphone eye-tracking and contextual research environments. He showed how researchers can capture real user behavior on the most commonly used devices.
Jeff Bander
Do your Social Media Ads drive eCom sales?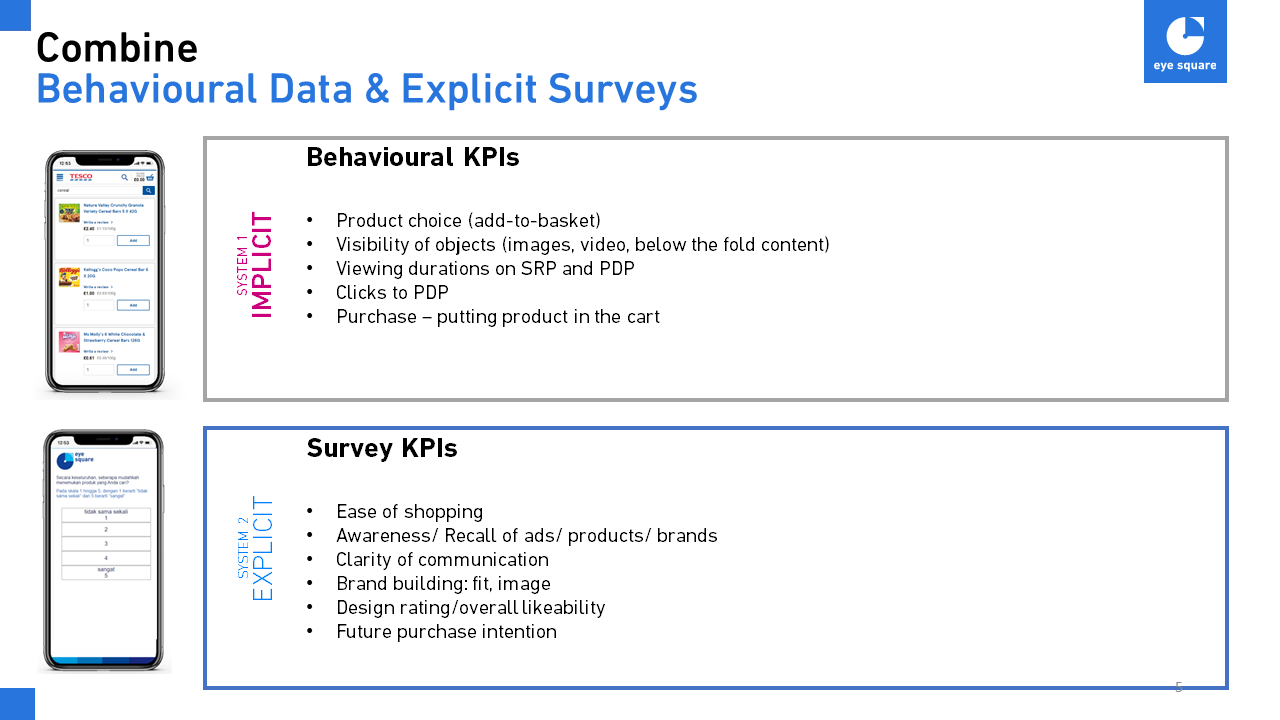 Philipp Reiter
Powerful Combination: In-Context Technologies and Smartphone Eye-Tracking